Of all the academic subjects, math might seem to be the hardest to integrate with social, emotional, and ethical learning goals. Math is often seen as value-neutral—after all, numbers are numbers—but teaching and practicing it is actually laden with values, whether we like it or not (one of which may be the idea that math is and should be value-neutral!). Using a prosocial lens in math instruction helps us be more intentional about the values we convey, through both content and process.
In terms of content, math is used in society in ways that have real ethical consequences, and connecting content of math problems to "real world" issues can engage students more and help them see math as more important and relevant in their lives.
Instead of using word problems that are decontextualized or that always focus on consumerism and profit motives, a middle school math teacher creates algebra and geometry problems that incorporate environmental and social issues while covering the same mathematical concepts.

For instance, instead of a problem about how a store owner can maximize profit through different kinds of advertising, he asks how the director of a homeless shelter can maximize money going back into the community through different housing plans.

Instead of having students calculate the area of a circular garden and how many flowers can be planted, he asks them to find the area of the circular plume from an oil spill and how many seabirds will be affected.
As for process, what happens in math class can have lasting social, emotional, and practical implications for students; how we teach and expect students to learn can be a powerful force for or against equity.
A middle school math teacher notices that certain students always raise their hands to answer in-class questions, while others never do. To equalize class participation, she starts drawing sticks to randomly call on students.

However, she then surveys her students and finds that this makes some students feel anxious and judged. Some of them strongly prefer to give answers in writing rather than verbally, or to discuss with a group before answering. So instead, she sometimes puts students into cooperative problem-solving groups in which each student has a role and is responsible for helping each other person in the group learn.
Instead of only focusing on getting to the right answer, she promotes the value of effort and of using different strategies, and gives everyone the chance to become more comfortable with different ways of participating.
Giving attention to the social, emotional, and ethical dimensions of mathematics can make students feel more positively towards math, promote equity in math achievement, and help students become more responsible citizens.
Math and SEL skills are strongly related.
Math is more enjoyable and equitable when it's (pro)social.
Math can be empowering, and can help to make the world a better place.
Caring and equitable teaching practices in math make a difference.
"Math is a tool that clarifies thinking, decision-making, and understanding everyday life. We are unconsciously using math all of the time."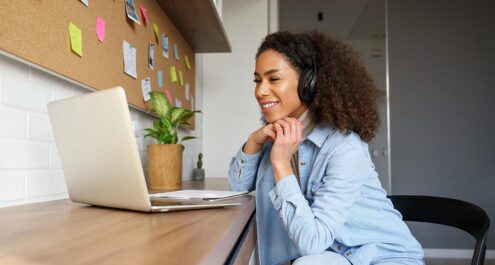 Do you want to dive deeper into the science behind our GGIE practices? Enroll in one of our online courses for educators!