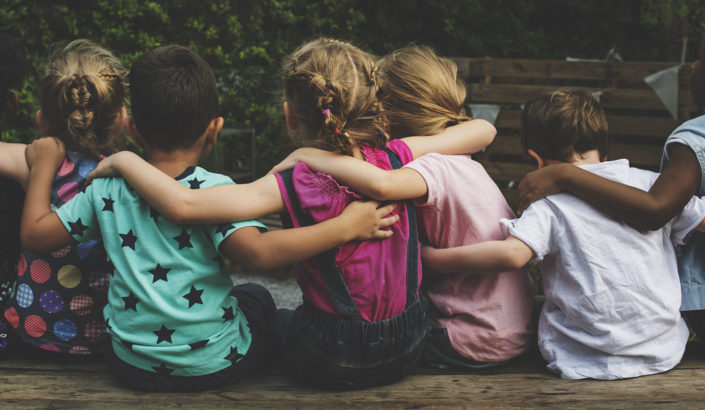 Greater Good Education Program
About the Greater Good Education Program
Greater Good in Education is produced by UC Berkeley's
Greater Good Science Center
(GGSC). The GGSC studies the psychology, sociology, and neuroscience of well-being and teaches skills that foster a thriving, resilient, and compassionate society--what we call "the science of a meaningful life."
As part of the GGSC, our Education Program presents education professionals with practical, scientific insights that help them bring the science of a meaningful life into their lives, schools, and classrooms. It draws on disciplines such as social-emotional learning (SEL), mindfulness, character education, and related topics. Our goal is to help them better understand the roots of kind, helpful--or "prosocial"--behavior and emotional well-being, and how they can build those skills in themselves, their colleagues, and their students.
Greater Good in Education advances the work of the GGSC Education Program by distilling key strategies for the social, emotional, and ethical development of students and for the well-being of the adults who work with them, synthesizing the top insights and practices from science, programs, and practitioners. It takes the science that the GGSC has been covering for years and puts it into a format tailored to the needs of educators, building on the other programs and activities of the GGSC Education Program.
Ultimately, we hope to help transform the way education professionals think about the purpose of education and what it means to be a human being.
Additional Services and Resources
In addition to Greater Good in Education, the GGSC's Education Program also provides the following services and resources.
With all of the challenges facing educators right now, Greater Good Education is creating spaces for rest, reflection, togetherness, and hope. In our new
Community of Practice (CoP)
program, education professionals envision, experience, and co-create thriving learning communities—with a focus on care, compassion, and connection.
The
Education
section of the GGSC's online magazine,
Greater Good
, is a treasure trove of research-based
resources
to help education professionals foster social, emotional, and ethical well-being in themselves and their students.
Education Director Vicki Zakrzewski, Ph.D., and Associate Education Director Amy Eva, Ph.D.,
deliver talks and lead interactive workshops
at public and private schools, education conferences, and other gatherings of education professionals. To find out how to bring Greater Good Education to your school or organization, please call (510) 761-7865 or email us at ggsceducation@berkeley.edu.
Gratitude to those who helped create GGIE
We offer our gratitude to the scientists and the program developers who launched and continue to contribute to the fields of SEL, mindfulness, ethical development, and more. And we are very grateful to those who so generously shared some of their practices with us.
And we feel boundless gratitude for the educators who work with our children every day, helping them to mature into young adults who place care, empathy, and social connection at the center of their lives and society.