Art can be a powerful medium for shaping society—for ill or for good. Propaganda art from the Nazis promoted a divisive and narrow worldview that dehumanized whole groups of people. In contrast, the Impressionists emphasized light, inspiring people to see the world in new and beautiful ways.
Prosocial arts education—covering everything from art appreciation to training in visual arts and/or performance arts—focuses on using the arts to cultivate students' social and emotional well-being, along with their civic-mindedness.
Many advocates argue that the arts have intrinsic value, culturally and personally, that may be difficult to capture in traditional social science research. However, even with a decrease in funding for arts education over the past few decades in the United States, research on the impact of arts education is increasing—albeit slowly—and is showing positive outcomes that bode well for building a kinder world, including increases in students' academic achievement, civic engagement, prosocial behavior, and compassion for others.
An art teacher takes students on a field trip to a local museum. At each featured painting, he initiates student-driven discussions about topics such as what life may have been like for the subjects, what emotions and values the artist may have been trying to convey, and how various elements of the painting make the students themselves think and feel.
A language arts teacher wants to engage her students more and boost their reading, writing, and comprehension skills. So, instead of giving them reading quizzes, she puts them in groups to act out key scenes from the book they are reading. After emotionally-charged scenes, she gives them all a chance to draw a visual representation of how they are feeling.
Though the research is limited, emerging evidence indicates that arts education has the potential to benefit students' social, emotional, academic, and civic development.
Arts education can improve social-emotional outcomes.
Arts education may increase academic achievement and civic involvement, especially for students of lower socioeconomic status (SES).
"The arts have been an inseparable part of the human journey; indeed, we depend on the arts to carry us toward the fullness of our humanity. We value them for themselves, and because we do, we believe knowing and practicing them is fundamental to the healthy development of our children's minds and spirits."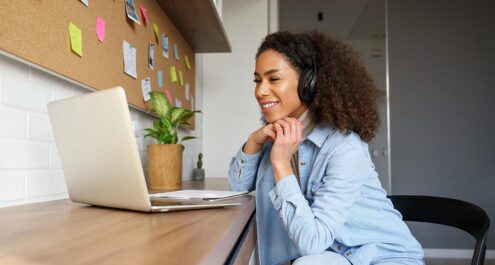 Do you want to dive deeper into the science behind our GGIE practices? Enroll in one of our online courses for educators!