Social studies—an umbrella term for subjects such as history, geography, and political science—deals with human development and relationships at the interpersonal, societal, and global levels across time and space, with the stated goal of helping students understand and promote the "public good" in the future. Thus, it could be considered "prosocial" by definition.
But who decides what the public good is—and to whom it applies? How social studies is taught is critical. At its best, it can become an unparalleled opportunity to drive students' prosocial development, both as individuals and as citizens of the world.
Instead of focusing on having students memorize names and dates, a middle school social studies teacher involves students in discussions of the ethical aspects of historical events like the Boston Tea Party. Through role-playing and debates, he encourages students to try to understand historical situations like the American Revolution from different historical points of view instead of being limited to their own, current-day perspectives.
A high school history teacher wants to increase her students' engagement in class and help them connect what they are learning about to contemporary social issues. While covering the Voting Rights Act, she has students read first-hand accounts of voting discrimination in the past. Then, she asks students to form groups to create and implement social action projects such as interviewing community members about barriers to voting, organizing voter registration drives, or writing to elected representatives to advocate for fair voting practices.
Using a prosocial lens when teaching social studies can promote students' social-emotional, ethical, and civic development alongside their academic knowledge and skills.
Social studies may help to cultivate empathy in students.
To effectively study history, students should develop historical empathy, the ability to understand the perspectives and points of view of people in the past, taking their contexts into account; this skill may transfer to other areas of students' lives, making them more likely to consider the impact of context and the value of different perspectives.
Social studies can be used to develop students' moral reasoning skills.
Historical and contemporary social issues often involve moral/ethical dimensions, whether they are explicitly addressed in the classroom or not; if not, students may perceive a false distinction between "neutral" content knowledge and ethical considerations.
In one study, when middle school social studies teachers explicitly included moral discussions in their lessons, students showed growth in moral reasoning.
When teachers guided students to consider both the normative and moral aspects of historical events, students displayed more sophisticated reasoning abilities compared to students who had been told to consider only one of the aspects.
Social studies may make students better citizens who combat racism.
One study of the Facing History and Ourselves program–a junior high and high school history curriculum that focuses on socio-moral development–showed that it increases students' interpersonal competence and decreases racist attitudes.
Another study of the program found that participating students showed increased tolerance and civic efficacy, improved perceptions of classroom climate, and higher levels of historical analysis and critical thinking abilities.
Social studies may promote civic engagement.
Providing students with opportunities to engage in social action projects that relate to the topics they are studying as well as to their own interests and concerns can both engage them more deeply in the topics and empower them as active, prosocial citizens.
Learning about social issues without knowing how to do anything to address them can frustrate and discourage students; on the other hand, social action opportunities should be carefully selected so that students do not feel overwhelmed or as if they are responsible for solving all the world's problems.
"History cannot give us a program for the future, but it can give us a fuller understanding of ourselves, and of our common humanity, so that we can better face the future."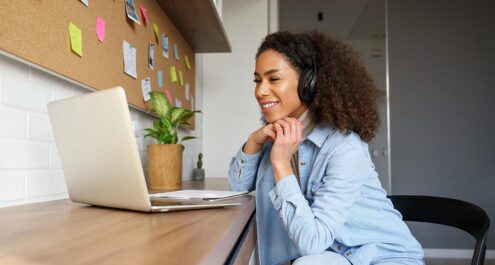 Do you want to dive deeper into the science behind our GGIE practices? Enroll in one of our online courses for educators!